Biographies des conférencières et conférenciers invité·e·s du Canada anglais et de l'international (textes en anglais).
Rowena Joy Dolor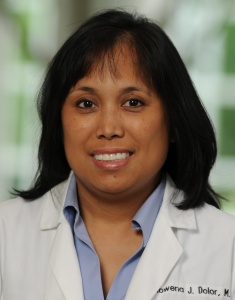 Rowena J. Dolor
, MD, MHS did her medical training and internal medicine residency at Duke University Medical Center. She completed the Ambulatory Care/Health Services Research fellowship at the Durham VA Medical Center in 1996 and obtained her Masters in Health Sciences degree in Biometry (renamed MHS in Clinical Research) from the Duke University School of Medicine in 1998. Dr. Dolor was a staff physician in the Ambulatory Care Service at the Durham VA Medical Center and Research Associate at the Center for Health Services Research in Primary Care at the Durham VAMC from 1995-2012. She is currently an investigator of several federally-funded projects conducted in the community-based setting. Dr. Dolor served as a member of the AHRQ PBRN Resource Center Steering Committee and co-chaired the NAPCRG PBRN conference from 2012-2016.
Since 1996, Dr. Dolor has been the director of the Primary Care Research Consortium (PCRC), a network of primary care practices in the Duke University Health System and outlying communities. The PCRC has participated in over 100 industry- and investigator-initiated studies on hypertension, hyperlipidemia, asthma, otitis, obesity, diabetes, depression, anticoagulation, and vaccines. In 2002, the Duke PCRC received grant funding from the Agency for Healthcare Research and Quality (AHRQ) for Primary Care Practice-based Research Networks (PBRNs). The focus of her research pertains to primary care clinical and outcomes research. She has helped lead a number of comparative effectiveness studies and large, pragmatic trials in the primary care setting. In addition, Dr. Dolor has led or co-led networks in otolaryngology and integrative medicine.
Dr. Dolor has contributed to the development and methodology of Practice-based Research Networks (PBRNs). She has served as a co-investigator on three online resources to help researchers conduct multi-center research in the primary care practice-based setting – (1) A toolkit for building and sustaining health research partnership with practices and communities, (2) Toolkit for Developing and Conducting Multi-site Clinical Trials in Practice Based Research Networks ; and (3) PBRN Research Good Practices (PRGP).
Within the Duke Clinical and Translational Institute (CTSI), Dr. Dolor directs the collaboration with CTSI researchers on community-based PBRN projects. From 2011- 2014, she was co-chair of the CTSA PBRN Collaboration Workgroup, and a member of the Community Engagement Key Function Committee, the CTSA Strategic Goal 4 Combined Networking Group committee, and the CTSA Comparative Effectiveness Research Key Function Committee (CER KFC). Since September 2016, she serves as a Co-chair of the Dissemination, Implementation and Knowledge Transfer Workgroup within the Collaboration Engagement Domain Task Force.
Philip Evans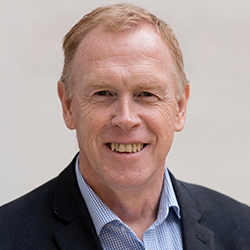 Associate Professor Philip Evans
MPhil FRCGP is the NIHR Clinical Research Network National Specialty Lead for Primary Care.
Associate Professor Evans is a GP at St Leonard's Practice in Exeter, Devon. He is the NIHR Clinical Research Network Specialty Cluster Lead for Dermatology, Mental Health, Primary Care and Public Health based at King's College in London and the National Specialty Lead for Primary Care both inside and outside of general practice.
He trained in Guy's Hospital and then did GP training in Plymouth before moving to Exeter as a GP in 1987 and he has been in the same practice ever since. Professor Evans was an RCGP Research Training Fellow from 1988-1990 and then Lecturer in the University of Exeter. He is now an Associate Professor in the University of Exeter Medical School. He has a research interest in the management of pre-diabetes and also the prevention and diagnosis of type 2 diabetes in primary care.
He has been Director of three Primary Care Research Networks, most recently the Primary Care Research Network South West. He is married with three grown-up children
Kimberlyn McGrail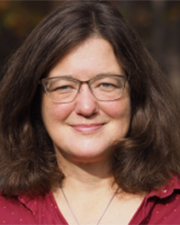 Kimberlyn McGrail
is a Professor at UBC in the School of Population and Public Health and the Centre for Health Services and Policy Research, Scientific Director of Population Data BC, Data Director for the BC Academic Health Sciences Network, and the PI for the SPOR Canadian Data Platform. Her research interests are quantitative policy evaluation, aging and the use and cost of health care services, learning health systems and all aspects of population data science. She conducts research in partnership with clinicians, policy-makers and the public. Kim is a founding member of the International Population Data Linkage Network and founding Deputy Editor of the International Journal of Population Data Science. She was the 2009-10 Commonwealth Fund Harkness Associate in Health Care Policy and Practice, a 2016 recipient of the Cortlandt JG Mackenzie Prize for Excellence in Teaching, and 2017 recipient of a UBC award for Excellence in Clinical or Applied Research.